What are the barriers to developing brownfields?
In the past, the practical uncertainties related to brownfield remediation and construction have been among the barriers to brownfield redevelopment. The decision to redevelop a site may be influenced by the fact that the site's environmental condition is unknown, and the very real possibility of unexpected costs and delays. Many of these risks can be addressed through insurance.
Another consideration has been liability. Developers have been concerned that they would be responsible for any costs relating to contamination on a site, even though they did not have any role in causing that contamination. However, significant regulatory liability protection is now provided in Ontario's brownfield remediation process, and some protection against civil liability is available for municipalities.
These uncertainties may pose challenges in obtaining the financial capital needed to redevelop a brownfield site. Lenders and investors, like banks, trust companies and pension funds, require a certain level of assurance that a brownfield project will succeed financially.
In spite of these barriers, many brownfield developments have been completed successfully in recent years, transforming formerly industrial landscapes into vibrant urban centres.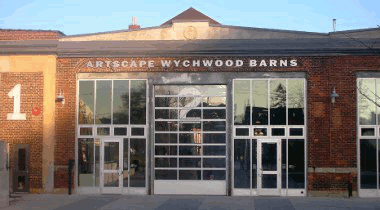 Brownfield Redevelopment: Wychwood Barns in Toronto
More:
What are brownfields?
What are the benefits of brownfield redevelopment?
What are the risks to developing brownfields?
What can be done with brownfield sites?
How is brownfield remediation regulated in Ontario?
How can members of the public get involved in local brownfield redevelopments?
How can I learn more about brownfield redevelopment?